Good morning !!!!
I am soooo happy to be back blogging again!! It has been a while!!
Today is bittersweet because we have to say goodbye to our wonderful May Guests, Danielle Flanders and Wendy Price!!!!
This is our final sketch by Danielle Flanders and here it is…..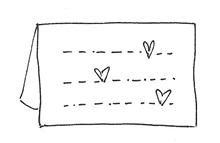 Here is my card…
I used Cancer Schmancer (which is on sale right now for $12.49) and Dandelion Dreams.
Sunday was my Sister-In-Law's birthday and this sketch came in perfect for her birthday card!!!
I hope you will have time to play along with our sketch challenge this week!!!
Take the time to give the other members of the Skipping Stones Design Team some love….
and our Guests…
.