Welcome to Sketch Challenge 75 and the much anticipated release of Shoes!! How darling is this set paired up with Birthday Purses??
If you just came from Gladys blog, you are in the right place. If you just happened along my blog today, start at the beginning of the Hop at Skipping Stones Design. The entire hop order is there and you can hop from blog to blog with ease.
Here is my card….
Be sure to hop along and leave comments on all the fabulous designers blogs. This month we are welcoming the wildly talented Danielle Flounders and Wendy Price to our team as Guest Designers!!! Danielle will be providing all the fabulous sketch inspiration this month!!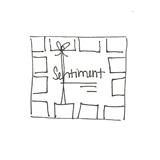 Please participate in our sketch challenge this week. The winner of this week's sketch challenge will win a shiny new SSD Stamp set!!
Danielle Flounders.....http://danielleflanders.blogspot.com/
Amy Tsuruta...http://tsurutadesigns.blogspot.com/
Wendy Price...http://paperinkandsmiles.blogspot.com/
Jennifer Ingle...http://justjingle.blogspot.com/
Brenda Weaver...http://sweetpapertreats.wordpress.com/
Gladys Chia...http://gladyschia2010.wordpress.com/
Wendy Jordan...www.papertherapy-wendy.blogspot.com
Kandi Phillips...http://kraftykandikrafts.blogspot.com/
Barb Turpin...http://barbsboys123.blogspot.com/
Tamera Beaton...http://alwaysinking.blogspot.com/
Ann Kranitz....http://stampwithme-ann.blogspot.com/
Head over to Kandi's blog for some more Skipping Stones Design inspiration!!!!
Skipping Stones Design is having an awesome SALE right now!!! Buy THREE sets, get One FREE!!! Buy SIX sets, get two FREE!! Oh….and if you buy three sets….SHIPPING IS FREE!!!! Use the coupon code…ONE FREE, it will give you FREE SHIPPING too!!! If you have trouble ordering you can always email Heather your order (madebyme33@hotmail.com).
Thanks for stopping by today. I hope you have a good day!!!

--