Good morning!
Today I am featuring a fabulous set, Heartsong…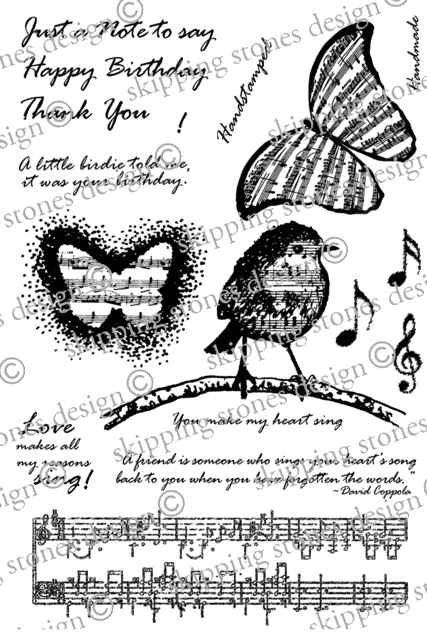 This week, Skipping Stones Designs release Heartsong 2, so I felt it was only right to get out this older FABULOUS set and CREATE!!
As you can see from the image of the Heartsong set, this set has a sentiment for every occasion!
Today I chose a birthday card, for a dear cousin that is turning 18 soon. 
Just like Heartsong 2, this week's sketch challenge went great with Heartsong!
Link your creation to the Skipping Stones Designs blog for  your chance to win a FREE stamp set from SSD.
Thanks for stopping by today!