Welcome to Sketch Challenge #93 and the release of Holiday Cats!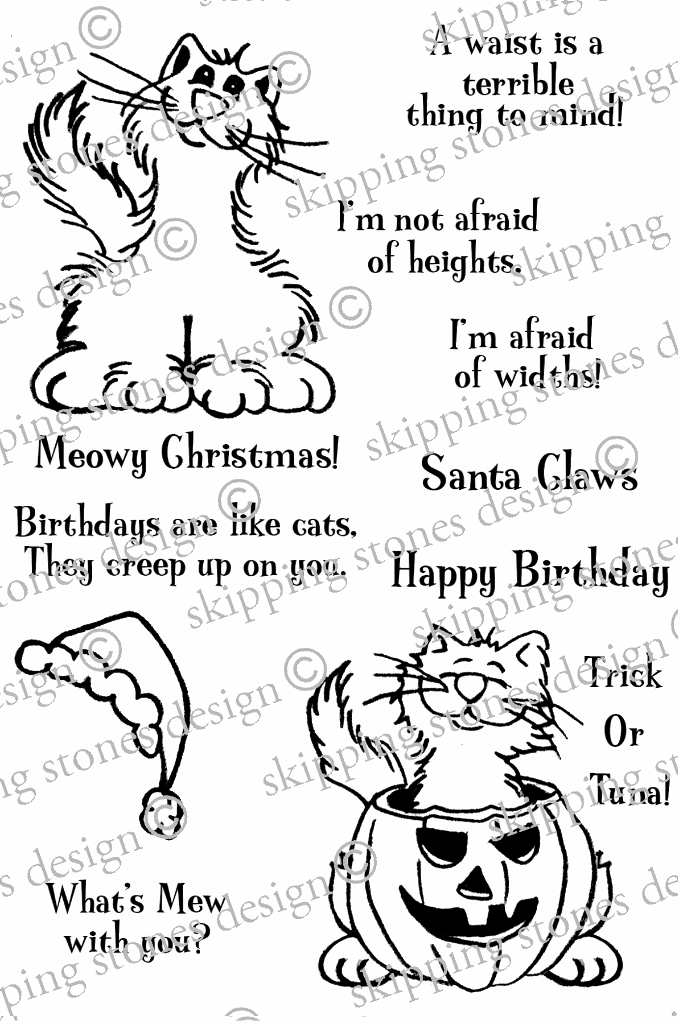 If you just came from Stephanie's blog, you are in the right place. If you just happened along my blog today, start at the beginning of the hop at Skipping Stones Design. The entire hop order is there and you can hop from blog to blog with ease.
Be sure to hop along and leave comments on all the fabulous Designer's blogs. This month we are welcoming Cristina Kowalczyk, Chan Vuong, Nicole Mullan, Vanessa Menhorn and Amber Diagre to our team as Guest Designers! Amy Sheffer will be providing all the sketch inspiration this month including the sketch we're using in today's hop!
Here is our fabulous sketch…
Wendy J<-----You're here!!!

Here is my interpretation…
Good news….enjoy the entire hop and come back here and let me know that you have left comments with all of our Guests and Designers and your name will go into a drawing to win Holiday Cats here on my blog!!!  I will announce the winner next week when we reveal Sketch 94.  We wouldn't mind if you ran over to Facebook or Twitter and started following us either.
Enjoy the hop!!  Have a great week!!