Welcome to Sketch Challenge 80 and the release of Dogs Vol 1! If you just came from Kandi's blog, you are in the right place.  If you just happened along my blog today, start at the beginning of the hop at Skipping Stones Design.  The entire hop order is there and you can hop from blog to blog with ease.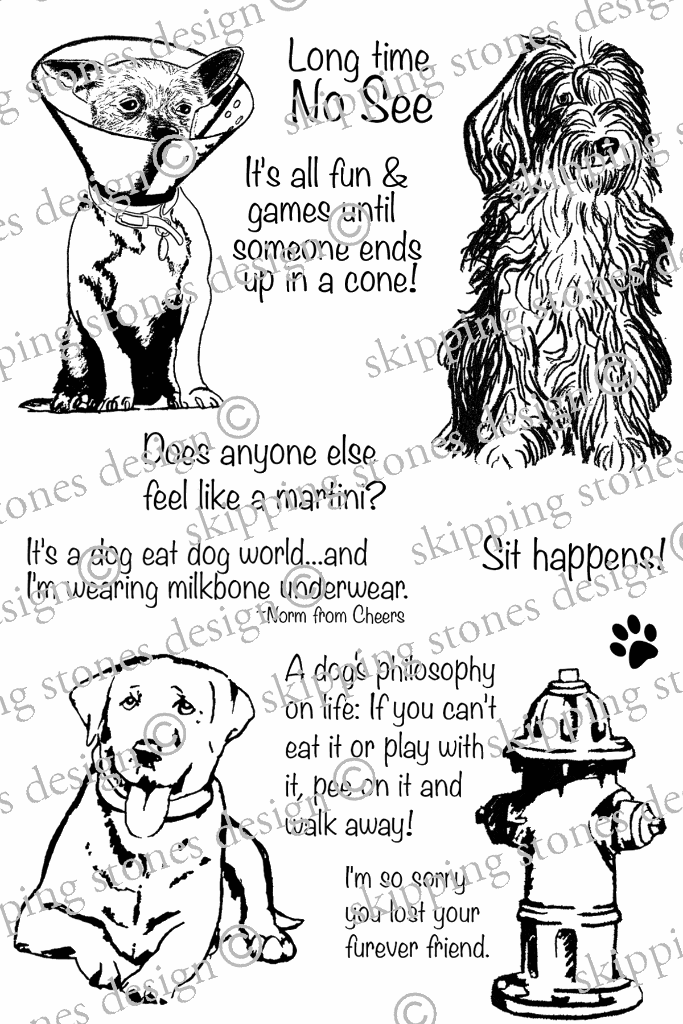 Be sure to hop along and leave comments on all the fabulous designers blogs.  This month we are welcoming the super talented Latisha Yoast, Dina Kowal and Karin Akesdotter to our team as Guest Designers! Latisha will be providing all the fabulous sketch inspiration this month including the awesome sketch we're using in today's hop!
Head over to Amy's blog for some more Skipping Stones Design inspiration!
Latisha Yoast http://crafteebee.blogspot.com/
Ann Kranitz http://stampwithme-ann.blogspot.com/
Karin Akesdotter http://peppermintpattys-papercraft.blogspot.com/
Tamera Beaton http://alwaysinking.blogspot.com/
Barb Turpin http://barbsboys123.blogspot.com/
Dina Kowal http://mamadinis.blogspot.com/
Kandi Phillips http://kraftykandikrafts.blogspot.com/
Wendy Jordan www.papertherapy-wendy.blogspot.com
Amy Tsuruta http://tsurutadesigns.blogspot.com/
Jennifer Ingle http://justjingle.blogspot.com/
Brenda Weaver http://sweetpapertreats.wordpress.com/
Gladys Chia http://gladyschia2010.wordpress.com/
I wanted to take this time wish Heather, owner and illustrator of Skipping Stones Design a Happy Birthday!! 
I hope you have a great day!!